Archives For admin
Yoga Teacher Training Business
You had the most incredible experience at your Yoga Teacher Training. You've met great friends and discovered more about your mind and body. There wasn't much covered on the business side of being a yoga teacher, but that must come with time. 
Many yoga teacher training classes provide a great understanding of yoga. Some of the curricula often includes philosophy, anatomy, history, chanting, and much more.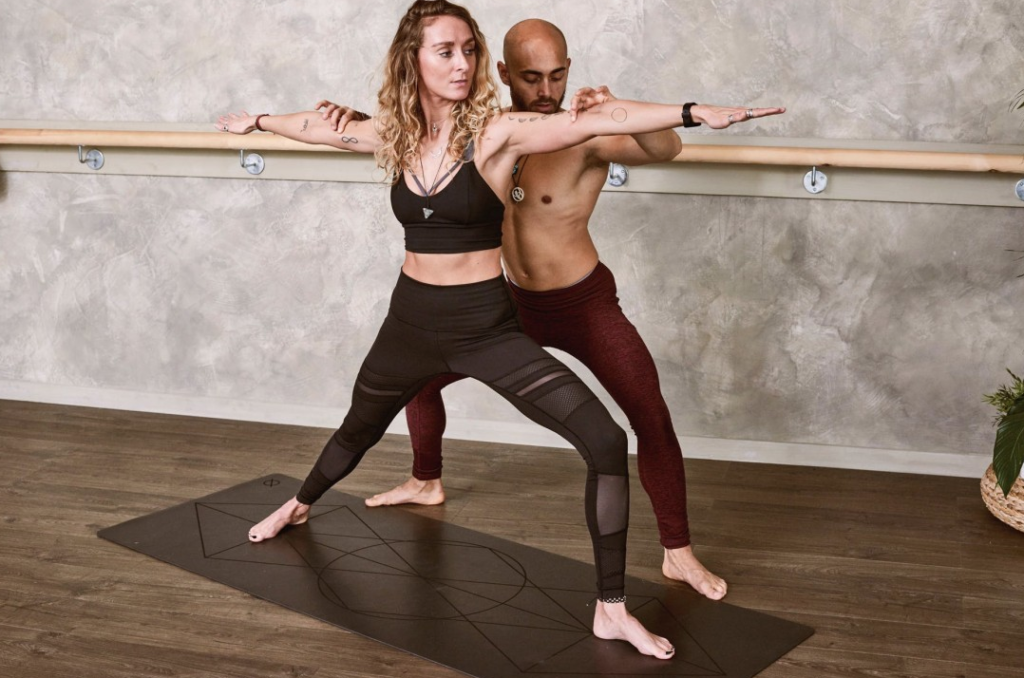 After completing a 200 or even 500-hour training, there is often a euphoria that takes place with the students. They are ready to take on the world and spread tools for maintaining good mental and physical health.
Shelly Trindal, a new yoga teacher who graduated from a 200-hour teacher training in Rishikesh India, has found it hard to gain employment after graduating. 
True, yoga has reached a popularity level that is growing every day, but the number of teachers is increasing too. Any attempt to create a living at teaching yoga is often disappointing for all but a few. 
The dream of traveling to exotic locations and teaching yoga on the beach often comes to a sad end. Many yoga graduates can only find work teaching yoga for trade. 
A search for yoga jobs on the big yoga job websites often uncovers yoga jobs that include room and board but require cleaning the toilets or making up the rooms each day. 
A new company called Yoga Teacher Pro is determined to change this. The company provides free yoga teacher marketing and yoga teacher business training through its website and YouTube channel. 
After watching the first video, we decided to purchase a customized logo from them for a yoga mat project we're working on. From the beginning, I felt like they wanted to see me succeed. And our logo turned out beautiful. 
It makes us happy to see these new companies growing to support the yoga community. There is so much clutter in the world today; it's essential for yoga teachers to learn how to market themselves and see that their teaching reaches those who need it. 
We'll be bringing you future updates on tools to help you with your yoga career and practice. If you have suggestions for more yoga-based companies assisting the community, please leave info in the comments.
Yoga Teacher Training Business
The first time I heard the words "Life Loves You" was when I read the book by Louise Hay. Until then it was never so obvious to me. Deep within I knew the reason for everyone's existence is LOVE but it was never so obvious until I read this book.
I'm sure everyone in their lifetime has wondered what life is about, at least once. I am no different; I have wondered what life is about. What's my life about? Why do we exist? Who created us? Why were we created? I've thought about these questions when I was happy, when something made me sad, when I was in despair, or when everything seemed against me and made me angry and also when I had nothing else to think about.
And every time, every single time I asked these questions, the answer to one question has always been the same. The reason for our creation, the reason for any and every creation is Love. The answers to all the other questions have varied over time based on the situation I was in, but the answer to what life is about has always been the same. It's the immense love that created us. And it's this pure, immense love which keeps creation going!
When I became a mom, I realized this was so true. You need immense love to create something. To carry a baby for 40 weeks inside your body is no joke, but still we do, we have done it for generations and we will continue to do it for generations. This isn't exclusive to humans, every mammal does it. And what better reason can you have other than love? In comparison to this universe we are very minuscule, and if we are capable of so much love, just imagine how much love the universe has for us?
Well, I'm sure there will be people who ask me, "Oh, if life loves me why do I have so many problems? Why am I going through this situation, why is my life full of hurdles, why do I have so many challenges in life?"
A baby doesn't learn to walk the minute it's born, the first thing it needs to learn is to breathe, and life doesn't get easy there. Just to walk, it needs to learn to flip, crawl, and then sit, and by the end of a year babies might have the necessary skills to stand. But still, nothing comes easy, and this doesn't stop the babies from doing it, they keep doing it until it becomes second nature.
The very reason for the challenges you are experiencing in life is because of the existence. It is because you have chosen to live and experience it. The minute life ceases to exist; there is no experience, no challenges, no learning. And each of these situations and challenges makes us grow, makes us capable of handling the next big experience in our life. This universe knows us better than we know ourselves and it will only give us what we can handle.
As a mother, I want my son to experience life, experience the good and the bad. I want him to accept every situation with open arms and an open heart. And this can happen only when I expose him to the various aspects of life. This will make him capable and confident enough to live life. But that doesn't mean I don't love him, and it also doesn't mean I'm here to make his life a bed of roses. Something given to you ready in a platter is never sweet.
When an egg breaks from the inside, out comes beautiful life. And we all know what happens when the egg is broken from outside. A butterfly needs to come out of the cocoon it has built around itself. And it is this process that makes its wings strong enough to fly. Breaking the cocoon from the outside is just going to kill it.
My point here is, trust your life, it will always give you what you can handle. When it gets tough, talk to the Universe and help will arrive. The Universe loves you unconditionally. If you can't see it, then maybe you have lost that connection, like the kids who think that parents don't care. The universe is that parent who listens to you all the time and accepts you as you are with great love.
I love my universe, and I'm so thankful for life through which I'm given the opportunity to experience so many things. I'm sure you are too and if you aren't yet, I hope things change for you soon and you get to savor the honey this life has to offer.
Remember, life loves you.